DIGITAL DYNAMOS UNITE
THE COWORK SPACE FOR CALGARY'S TOP MARKETING, DIGITAL AND TECH MINDS OF TOMORROW
JOIN YOUR PEERS,
Build your business
There are few industries changing faster or evolving quicker than those in the digital realm, nor any so acutely characterized by the need for constant learning, testing and collaborating.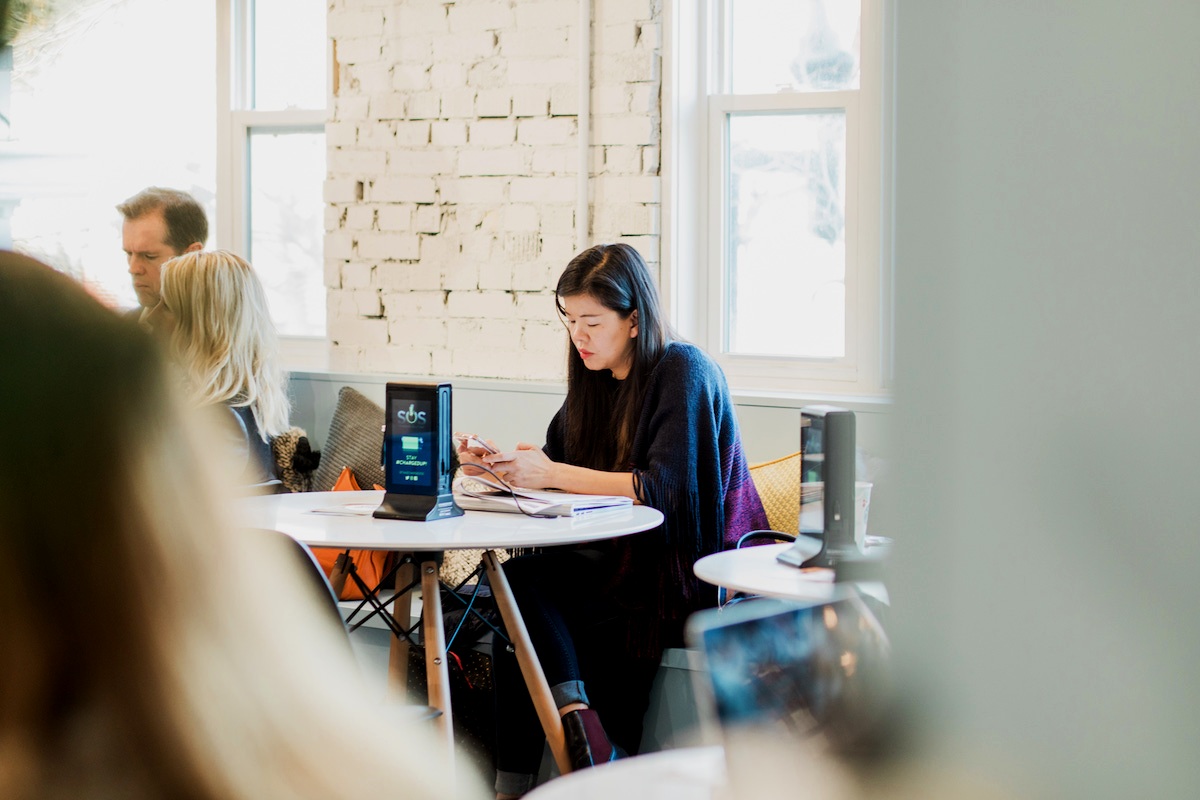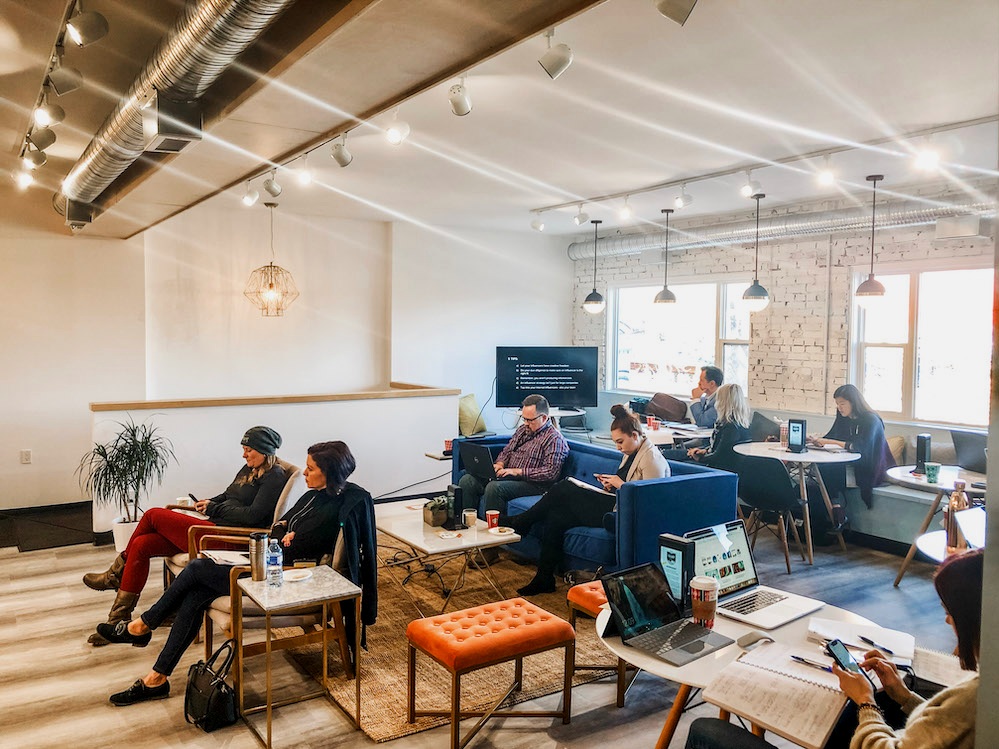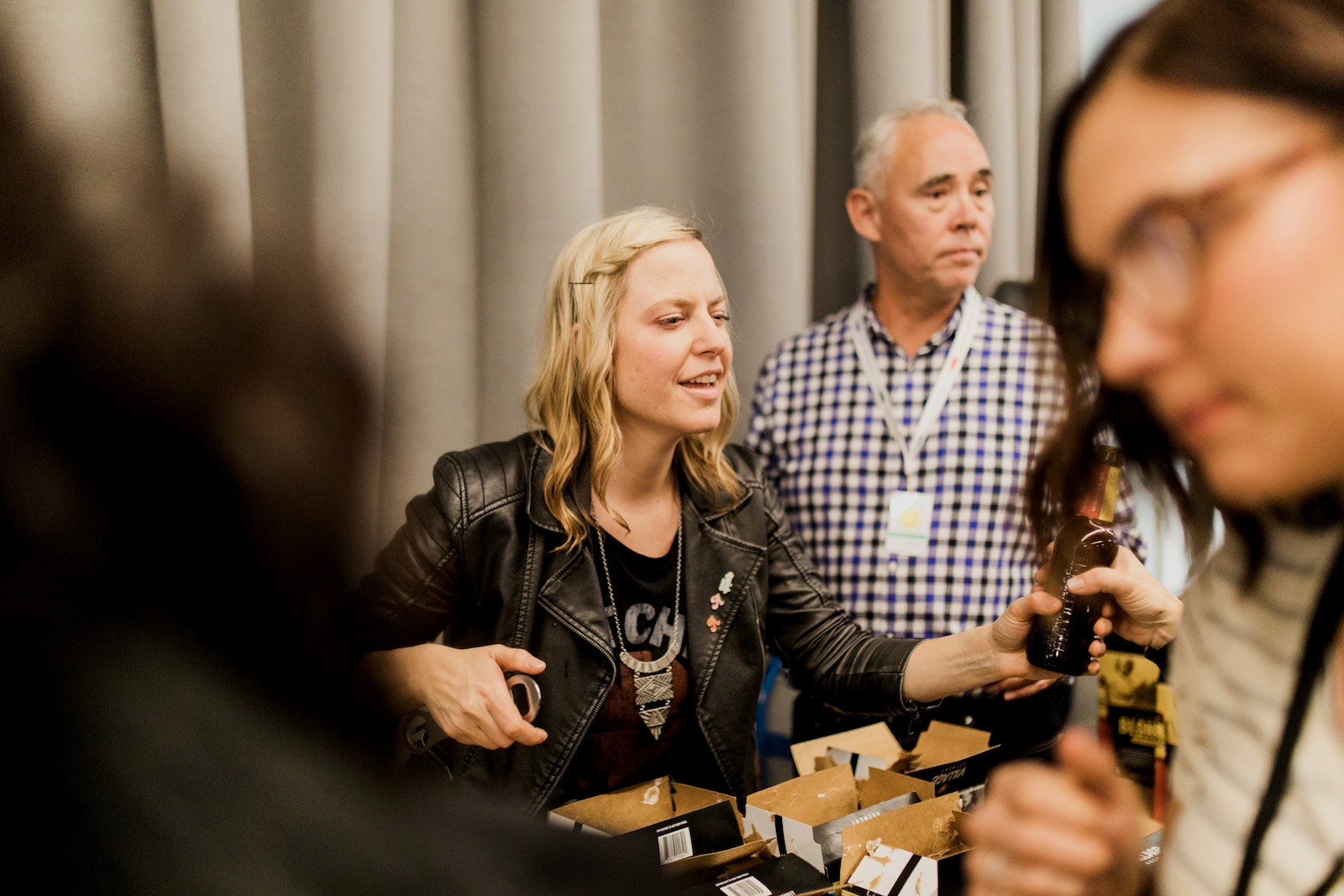 Powered by Social School, The Cowork at Campus is Calgary's sole digital and modern marketing-focused collaborative work space. It's a hub from where to grow your game and get it done, a place to converse, share and expand your skills.
Purpose-built to come alive with the city's brightest minds of tomorrow – marketers, communicators, coders, developers, creatives and beyond, we invite you to settle in, find your people and never look back.
The collaborative digital community you've been waiting for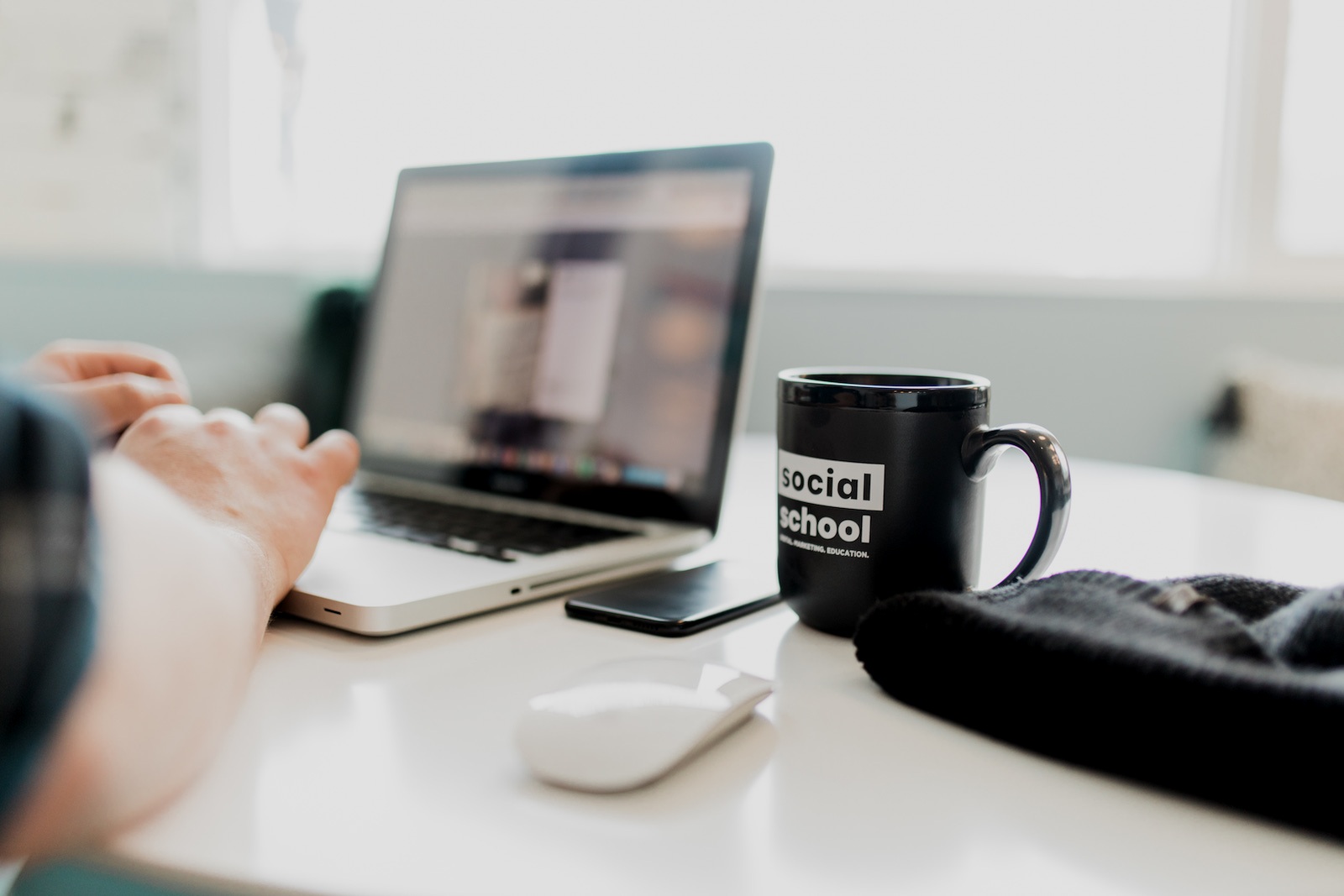 Spanning 3000 sq. ft. in the heart of Inglewood, The Campus at Social School is limited to just 40 members – coming, going, strategizing, building, optimizing and improving, day after day, week after week.
Do you have to be a Social School student or alumni? No, you just have to love and live digital, social, technology, marketing, design and web.
Community
YOUR DIGITAL TRIBE, IRL
Grow your game and expand your new or existing business alongside a qualified crew of like-minded creative entrepreneurs, startups and small businesses.
Together at last – scaling their expertise, launching killer campaigns, masterminding their wins and maximizing their resources. Because when it comes to today's digital landscape, knowledge share, collaboration and community is king.
Classes
YYC'S SKILL DEVELOPMENT HQ
LIFELONG LEARNING, CONTINUOUS LAUNCHING
Comfortable seating, endless light and marvellous amenities provide a spectacular setting for members to take in classes, workshops, retreats, conferences and more from Social School's world-class faculty, guest speakers and partner-led events.
That is, of course, in addition to the day-to-day benefits of working in the city's leading digitally-focused cowork environment.
Custom
TECH, SOUND, GOOD TIMES
THE LIVE LEARNING EVENT DESTINATION
Need a cool space, stage and all the accompaniments for your event? Lights, sound, projection and beyond, Social School Campus is the perfect place to host your next live Q&A, webinar, workshop, panel discussion, presentation, party or pitch night.
Whatever your needs, we've got you covered. And wired, mic'd, screened and caffeinated, too. Get in touch for full event rental info, inclusions and pricing.
Say goodbye to crushing it solo
WORK alongside today's most creative talent, growing the skills, tools and TRADES of tomorrow.
For the dreamers, doers and disruptors, ready to get more done.
The Campus' expansive Classroom space can comfortably seat 45 people (80-100 standing).
It easily adapts to theatre style, small group pods or nice long rows. Depending on the day, we pull the curtain for privacy and focus, or leave it open and full of life.
Luxurious living room meets lively coffee shop, the Lounge at Campus is the ideal space to settle in and get to work.
Each and every chair is accompanied by a tabletop, power and lightning WiFi. Kick back on the couch or collaborate with your peers in a quiet corner.
Boardroom & Meeting Space
Ready to accommodate groups big or small, Campus is filled with friendly seating in every direction, and a beautiful boardroom open for bookings.
And wherever there's a chair, couch, bar top or bench, rest assured there's a screen to be seen, from 50 and 70" tv's to multi-direction projection screens with wireless control.
Fully stacked and filled with life, your kitchen table meetings never felt better.
From dishes, glassware and entertaining needs galore to complimentary gourmet coffee and tea, it's a fave Campus hangout for very good reason.
Looking for a space to hang your hat and lay your laptop? We may have just the place.
Limited private offices are available for groups of 2-4 people. Say goodbye to your home office and make this the year you bring your business to life in the most legitimate way.
While it's fine on finishings and steaming with style, we didn't forget the fun.
The perfect place for workshops, parties, retreats and beyond. And don't discount the Jim Button Podcast Room, complete with recording mics and tech support, all in one awe-inspiring soundproof space.
So much more than your average coworking space
Well wired for your modern WORKING needs, WITH SOUND, STAGE, mics, screens, WiFi AND COFFEE for days.
PRICING
Convenient, flexible, refreshingly affordable
All memberships starting September 1, 2019.
No contracts - cancel anytime with 30 days notice.
COWORK MEMBERSHIP
Intro month - $99

Monthly membership following intro month - $249/mo
(Just $12.45/day, complete with all amenities below)

Regular membership – $299/mo
(Just $14.95/day, complete with all amenities below)
DROP-IN MEMBERSHIP
10-visit punch card - $199
(Expires 12 months from date of purchase)
OFFICE RENTAL
Based on availability, from $1500/mo
CAMPUS RENTAL
Get in touch for pricing and inclusions of full and half-day weekend and evening rentals
CoWork membership INCLUDEs:
Unlimited* access to Social School Campus from Monday-Friday, 8am-5:30pm

Secure WiFi

Gourmet coffee, tea and fixings

Wireless TV's and projection screens

Complimentary boardroom usage (bookable)

Podcast room and recording hardware

Free access to member events

15% discount on all Social School courses, programs and conferences

15% discount on event space bookings (evenings and weekends)

A place within Calgary's most connected community of digital minds
DROP-IN MEMBERSHIP INCLUDEs:
Unlimited* access to Social School Campus from Monday-Friday, 8am-5:30pm

Secure WiFi

Gourmet coffee, tea and fixings

A drop-in spot within Calgary's most connected community of digital minds



*The fine print:
Occasionally, Social School requires the full use of the campus for its marquis annual conference and workshops, such as Social Calgary Workshop days on November 28 and 29, 2019. Ample notice will be given to coworkers for any such blackout dates, and arrangements made to accommodate members wherever possible.
Think The Cowork at Campus is a fit?
READY TO COWORK WITH US?
See you september 1!
GOT QUESTIONS?
We're standing by.
Campus CoWork Application Form
Want to grow your skills while you work?
lifelong learners unite.
Social School offers an extensive lineup of courses, workshops, certificate programs, custom training, online learning and beyond, aimed at empowering entrepreneurs, marketers and businesses big and small to better their digital footprint, expand their online reach and grow their bottom line.